Two Headed Dog #6
June 1989
40 Page "Digest Sized" comic 5.5" x 8.5"
---
SAMPLE PAGES & ART BELOW: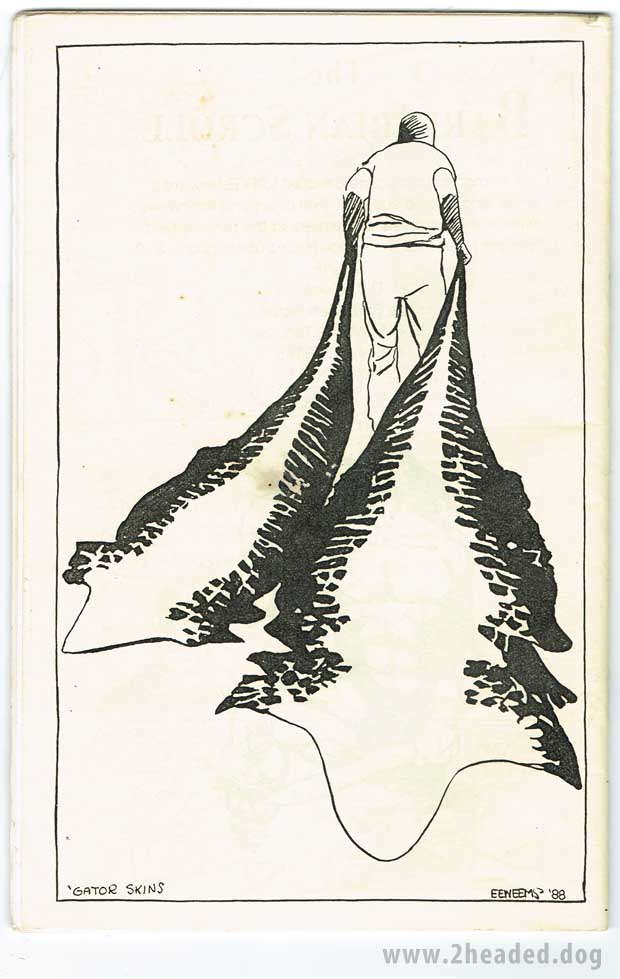 ---
Punk Deth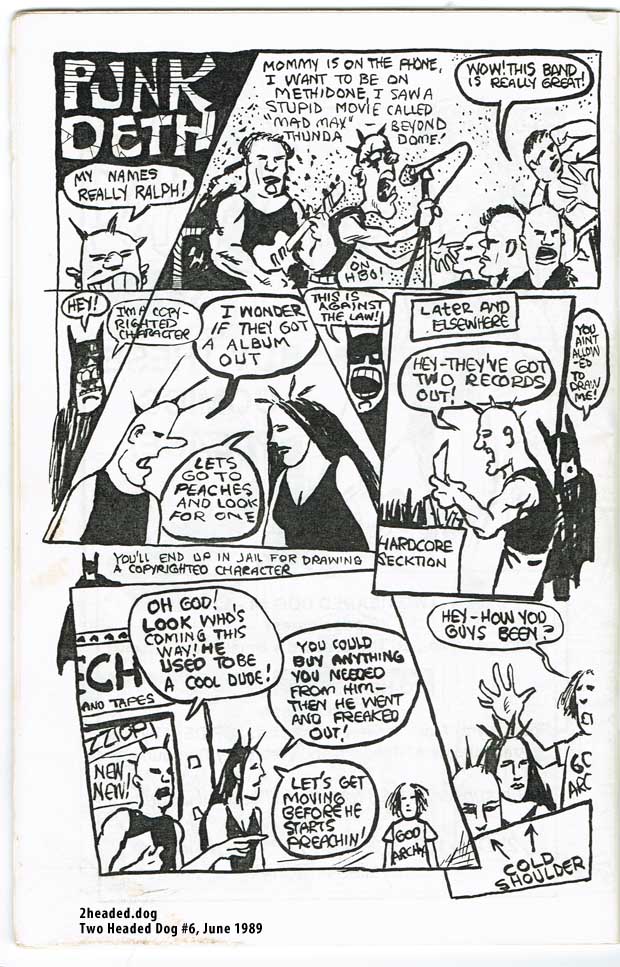 ---
Todd Ritter Human Dynamo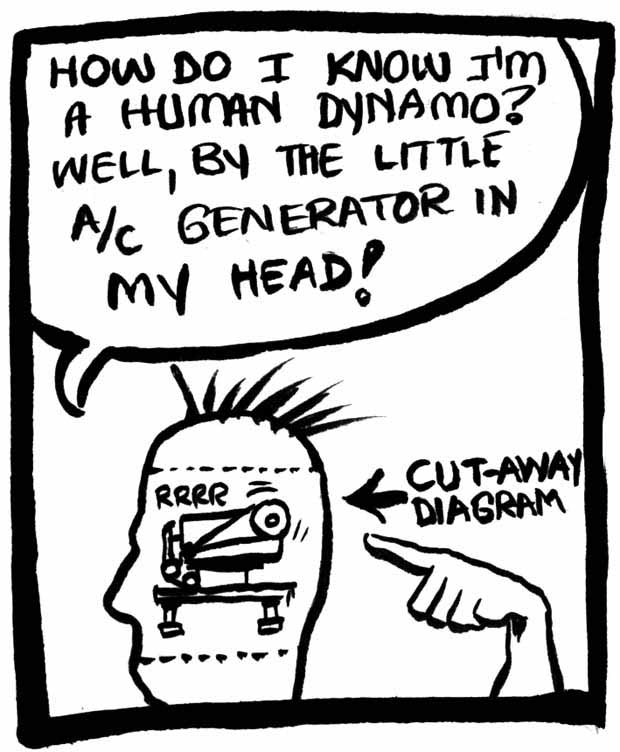 ---
Standard Two Headed Dog Back Cover Advertisement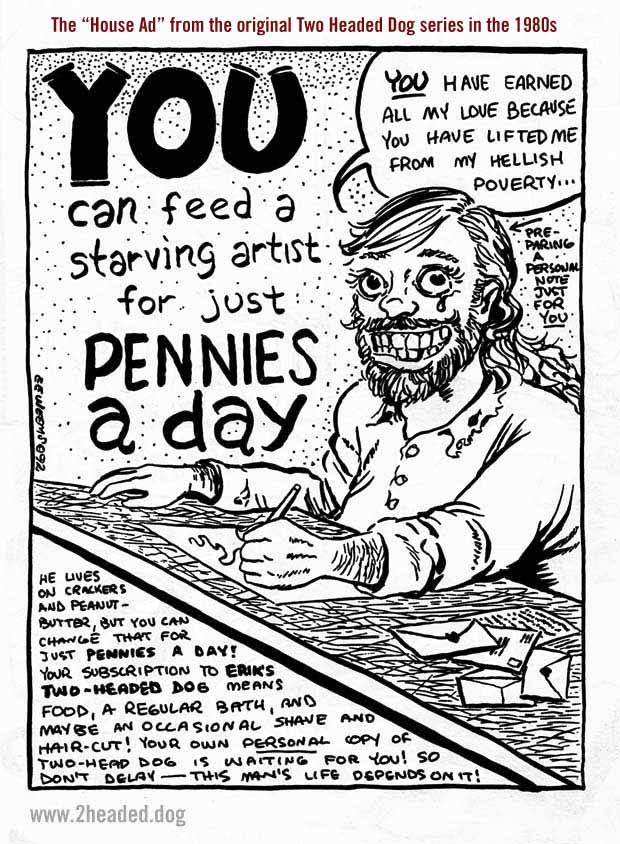 ---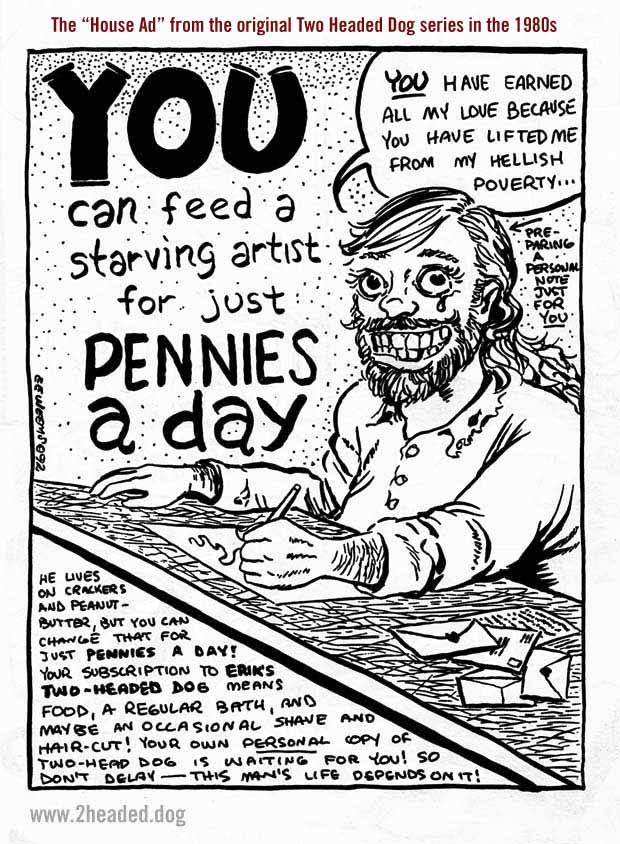 ---
A shopping cart to purchase copies of the available issues will be added soon.
Everything is copyright © Two Headed Dog Comics and Stories. All rights and lefts reserved.
MORE COMICS ONLINE COMIC AT COMICATOMIC.COM
Two Headed Dog Logo by Rico.