Atom Age Novelty Act
1995
32 pages - 7" x 8.5" sized booklet
---
Stories:
The Day they cancelled the X-Men©™®

Uncanny Dr. Deth-Head

One Morning I Awoke to Discover I had Become Count Dracula

Credit Card Hell

Sister Therapy

The Irate Artist

So Darn Smart

The Cat in Ailurophobia

Art and the Facts of Life

Batzman at work and at play

The Frog - Hilaire Belloc

Notes from working at a State Fair

Elvis (original 4 page version)

Eriky the Snowman

Dr. Beebe (original version)

Why Subscribe?
---
SAMPLE PAGES & ART BELOW: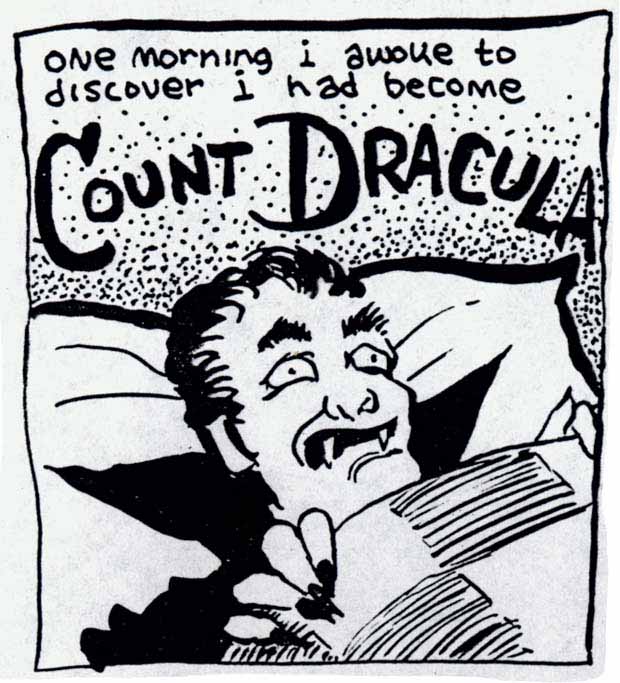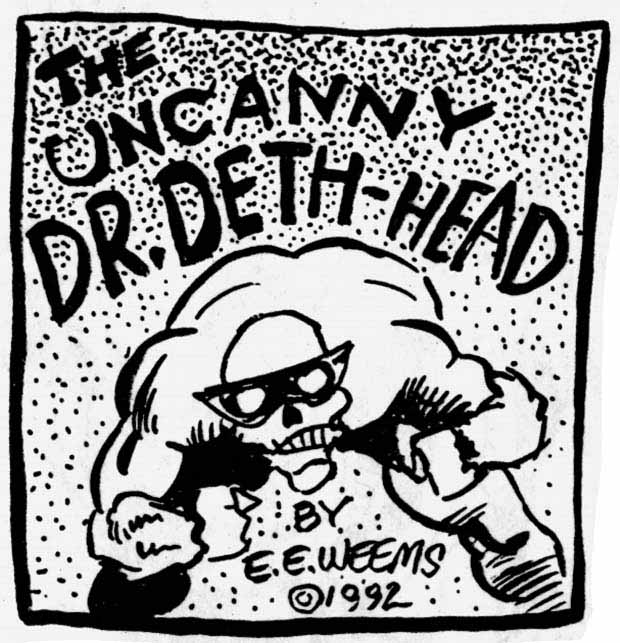 ---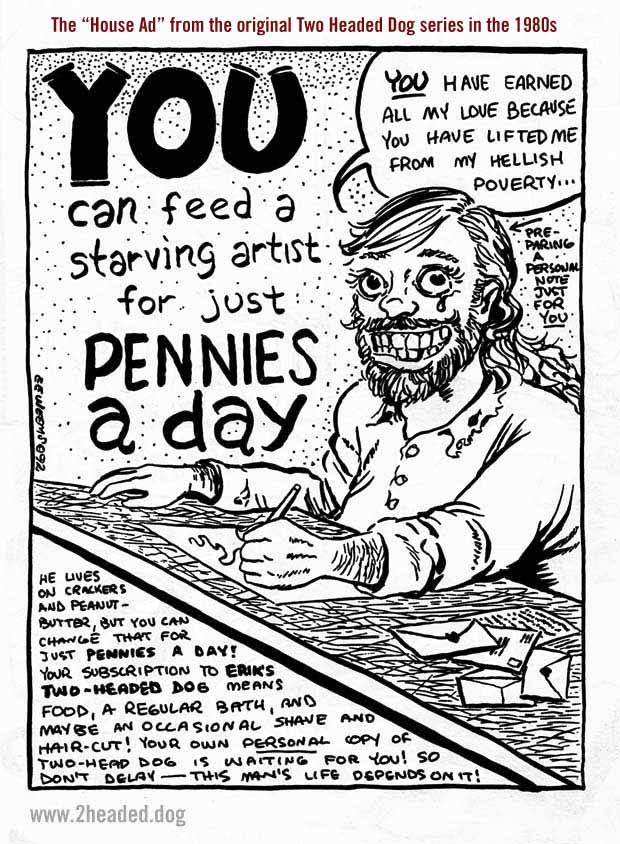 ---
A shopping cart to purchase copies of the available issues will be added soon.
Everything is copyright © Two Headed Dog Comics and Stories. All rights and lefts reserved.
MORE COMICS ONLINE COMIC AT COMICATOMIC.COM
Two Headed Dog Logo by Rico.