Two Headed Dog #4
1988
48 Page Digest Sized Comic
Comment: At least 2 versions of this issue exist. 1st version has a different cover, depicting the Two Stooges on a beach. The second version, which is the one that got sent out in mail for sales and subscriptions, has this beautiful Cat portrait on yellow paper.
---
Stories:
The Cat in The Babaloo Process

The Leopard

Two Stooges in the Bahamas -Part 1
---
SAMPLE PAGES & ART BELOW: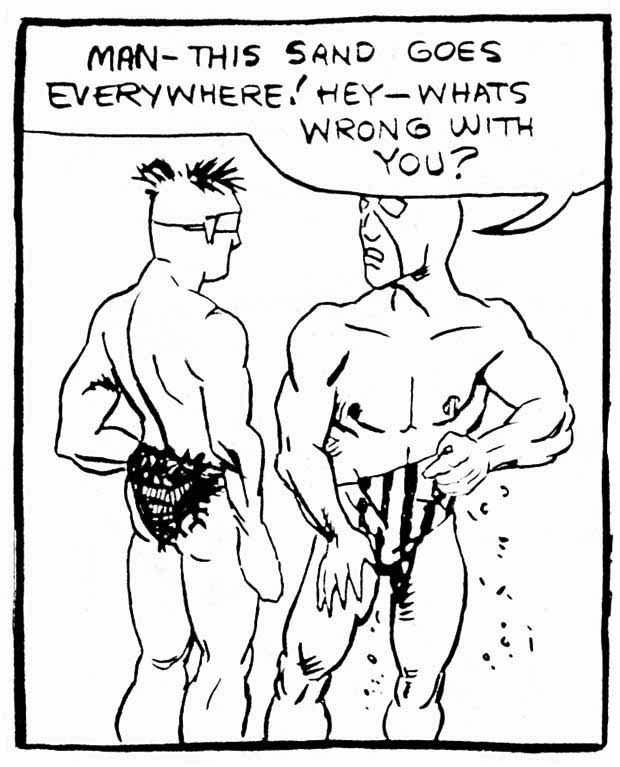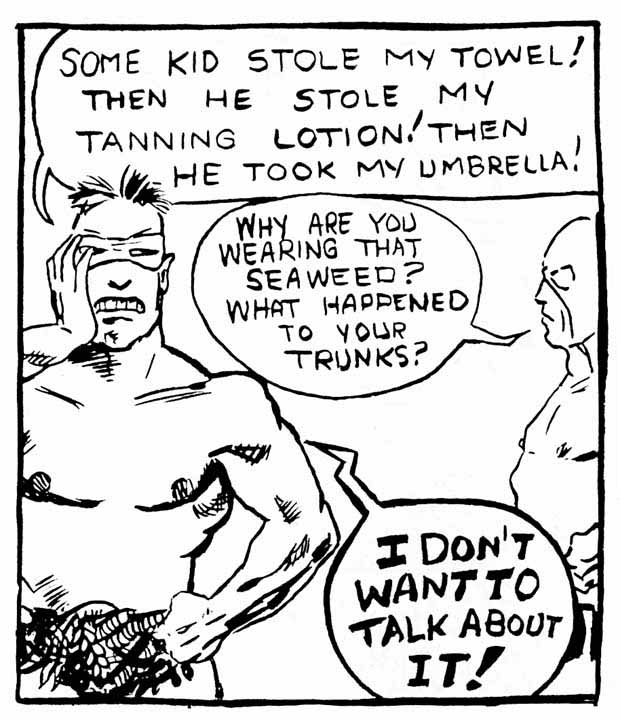 ---
Cover from the first run 2 Headed Dog #4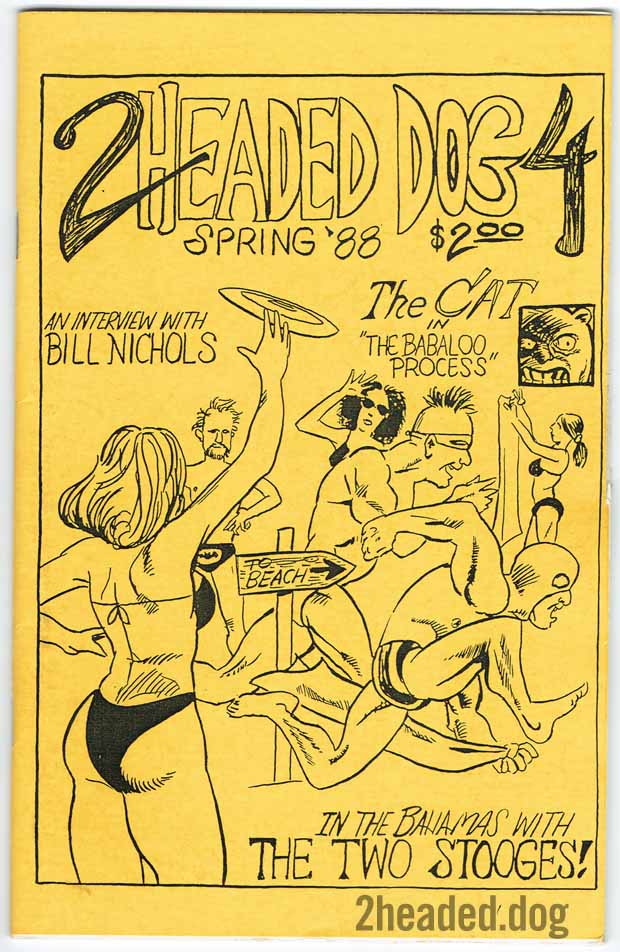 ---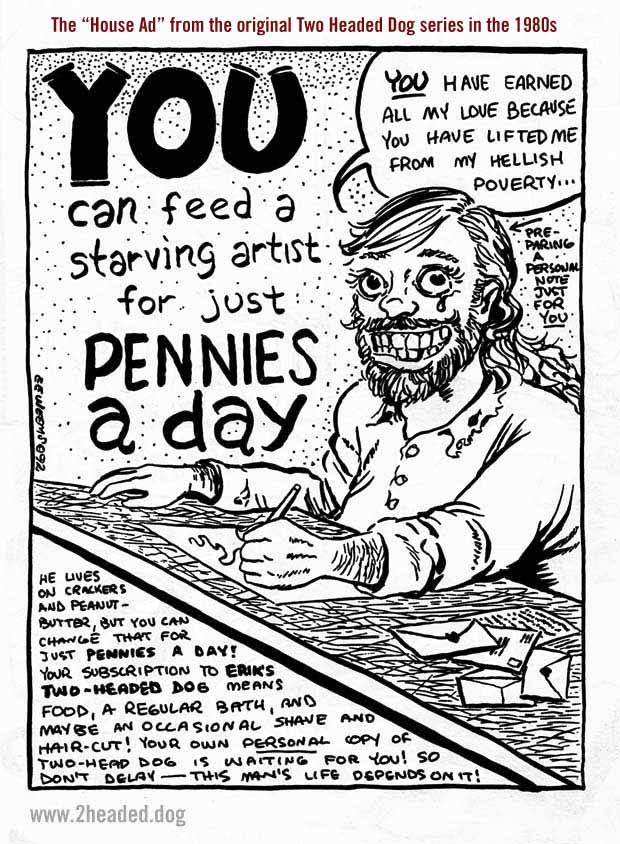 ---
A shopping cart to purchase copies of the available issues will be added soon.
Everything is copyright © Two Headed Dog Comics and Stories. All rights and lefts reserved.
MORE COMICS ONLINE COMIC AT COMICATOMIC.COM
Two Headed Dog Logo by Rico.